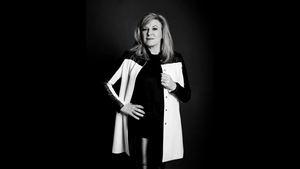 Who is Jac Phillips?
Someone who unlocks the potential of people and brands by using creativity, curiosity and collaboration. 
Jac is a creative and commercial executive with more than 20 years leadership in corporate environments. Areas of expertise include performance marketing and communications across traditional and digital environments, coaching for leadership impact, creative thought leadership and public speaking.
Combining broad financial sector experience with deep functional expertise, Jac has managed P&Ls up to USD$20M p.a. and led teams of up to 50 people.
Jac at Silicon Block Party
---
Blog
---
The influence was powerful. Of course I wasn't fully aware of what impact it would have on me until years later, thanks to the indulgence of reflection…
I have had 15 different jobs, in 7 different industries, working in 5 different countries over the space of 30 years and with every job, and every move I have...
In a city with almost 9 million residents and one which never sleeps, getting noticed ain't easy. According to an article written in the New York Times, we see approximately...